Careers
Join Orbita in transforming healthcare with next-generation conversational AI technology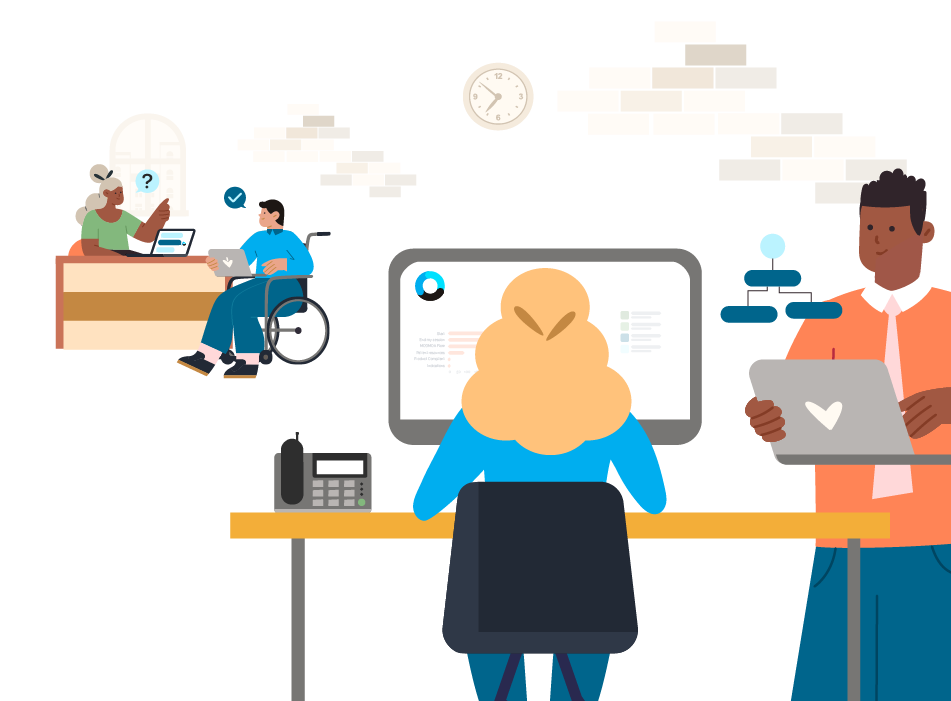 Where Automation Meets Empathy
We work with healthcare systems, care management service providers, pharmaceutical companies, and other healthcare organizations to power digital healthcare solutions that improve outcomes, reduce costs, and minimize risks. Orbita offers a complete range of benefits to full-time employees, including Health, Dental, Vision, Short-Term Disability, Long-Term Disability, Life Insurance, Flexible Spending Accounts, Employee Stock Options, 401(k), and more.
Our approach to diversity, equity & inclusion is similar to our method of building software – it's about embracing everyone. We believe in automation with empathy, but we also believe in an intentional approach to diversity at Orbita. We VALUE the visible and invisible qualities that make you, you. We SUPPORT an environment where employees can always bring their whole selves to work every day. We encourage others to participate in designing, deploying, and upholding an inclusive & diverse culture. We STRIVE for continuous improvement and learning around all aspects of diversity, equity and inclusion. We stand COMMITTED to these practices for our business and the diverse communities, clients, and patients that our software impacts.
The Orbita team shares one goal: to support our customers on their path towards transforming organizations — and the patient journey.