Orbita delivers smart virtual assistants
To help our partners drive success for their customers, no matter which healthcare sector they serve.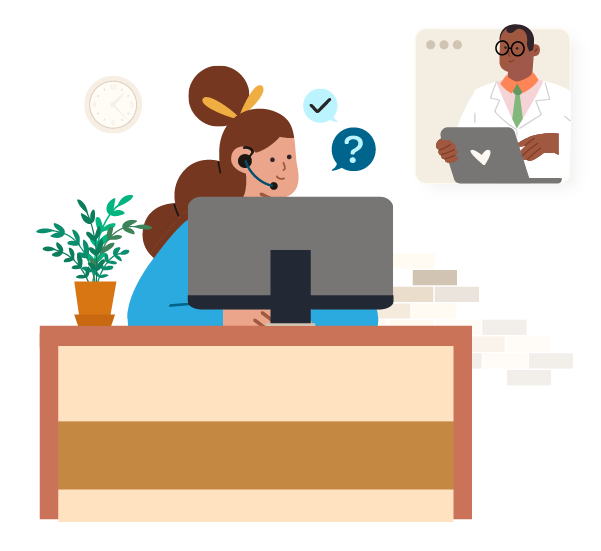 Orbita's healthcare-specific conversational AI platform – which leverages the latest advances in generative AI – is flexible and agile. Partners can embed Orbita's functionality into their own portfolio or product to support their customers' objectives or leverage out-of-the-box solutions to accelerate success. Orbita's platform can also be white-labeled.
AdirA licenses the platform to create virtual assistants to serve a disparate set of clients – customizing a virtual outreach assistant, for example, to significantly increase participation in a state-run nutrition program for disadvantaged populations.
Epsilon, a major life sciences agency, leverages Orbita to develop virtual assistants that make it easy for HCPs to access important product information on their own schedule.
The central digital services team at Philips builds Orbita intelligent virtual assistants and chatbots for consumer engagement around multiple B2C digital healthcare products.
Medtronic, a national medical device company, has embedded Orbita within its app, delivering automated surveys to patients with critical heart conditions.
Amwell, a highly regarded telehealth provider, automates patient waiting rooms and pre-visit prep through Orbita capabilities.
Orbita is interested in collaborating with a variety of organizations:
Technology/Solution Partners: Embedding Orbita inside a partner's existing product to help extend capabilities and functionality.
Market Distribution Partners: Collaborating with Orbita either through co-marketing or white-labeling Orbita's solution as part of the partner's services.
Implementation Partners: Supporting Orbita customers through Consulting and Implementation partners who are trained on the Orbita platform.